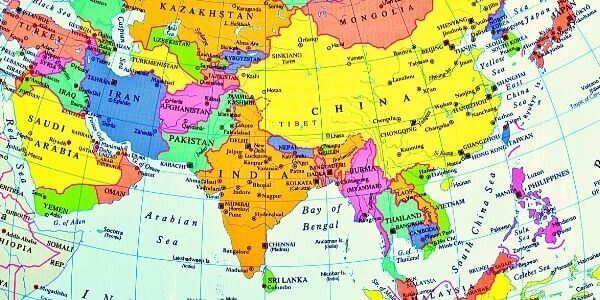 Explore some amazing Asia continent facts for kids. Asia is the largest continent among all 7 continents named Africa, Antarctica, Asia, Australia/Oceania, Europe, North America, and South America.
The Asian continent includes 48 countries that are members of the United Nations with the population of More than 4.4 billion people. 
Asia's neighbor continents are Africa and Europe to the west and the Pacific Ocean to the east.
Here are 14 Asia Continent Facts
FACT #1. The current population of Asia is 4,588,098,603 as of Friday, August 2, 2019, based on the latest United Nations estimates. [source]
FACT #2. The population of Asia is equivalent to 59.66% of the total world population.
FACT #3. Asia covers an area of 44,579,000 square kilometres (17,212,000 sq mi). It is about 30% of Earth's total land area and 8.7% of the Earth's total surface area.[source]
FACT #4. The 10 Largest Countries in Asia are: Russia (Top), China, India, Kazakhstan, Saudi Arabia, Iran, Mongolia, Indonesia, Pakistan, Turkey. The largest city of Asia in Shanghai in China.
FACT #5. The Maldives is one of the smallest countries in the world and also Asia's smallest country.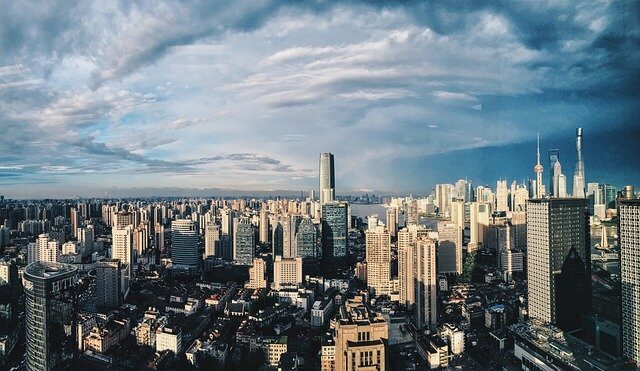 FACT #6. The highest mountain in the world is Mount Everest in Asia.
FACT #7. The tallest buildings in the world are in Asia. The 828-meter (2,717 ft) tall Burj Khalifa in Dubai (Asia) is the tallest building in the world.
FACT #8. The best mango in the world is from the Philippines. The mango variety was listed as the sweetest in the world by the 1995 edition of the Guinness Book of World Records.
FACT#9. Asia (India) is also the largest producer and exporter of mango in the world.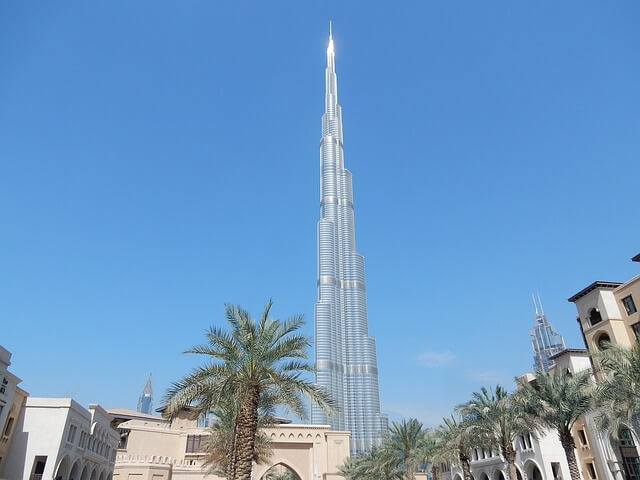 FACT #10. The largest lake in the world is in Asia named Baikal Lake.
FACT #11. 90% of the world's rice is consumed in Asian countries.
FACT #12. Asia has the highest number of billionaires in the world.
List of Asian capitals by region
North Asia
Moscow, Russia
Central Asia
Ashgabat, Turkmenistan
Bishkek, Kyrgyzstan
Dushanbe, Tajikistan
Nur-Sultan, Kazakhstan
Tashkent, Uzbekistan
East Asia
Beijing, China
Hong Kong (SAR of China)
Macau (SAR of China)
Pyongyang, North Korea
Seoul, South Korea
Taipei, Taiwan *
Tokyo, Japan
Ulaanbaatar, Mongolia
South Asia
Camp Justice, BIOT (UK) *
Dhaka, Bangladesh
Islamabad, Pakistan
Kabul, Afghanistan
Kathmandu, Nepal
Malé, Maldives
New Delhi, India
Sri Jayawardenepura Kotte, Sri Lanka
Thimphu, Bhutan
Southeast Asia
Bandar Seri Begawan, Brunei
Bangkok, Thailand
Dili, East Timor
Flying Fish Cove, Christmas Island (Australia)
Hanoi, Vietnam
Jakarta, Indonesia
Kuala Lumpur, Malaysia
Manila, Philippines
Naypyidaw, Myanmar
Phnom Penh, Cambodia
Singapore
Vientiane, Laos
West Island, Cocos (Keeling) Islands (Australia)
Western Asia
Abu Dhabi, United Arab Emirates
Amman, Jordan
Ankara, Turkey
Baghdad, Iraq
Baku, Azerbaijan
Beirut, Lebanon
Cairo, Egypt
Damascus, Syria
Doha, Qatar
Episkopi Cantonment, Akrotiri and Dhekelia (UK) *
Jerusalem, Israel *
Kuwait City, Kuwait
Manama, Bahrain
Muscat, Oman
Nicosia, Cyprus
North Nicosia, Northern Cyprus *
Ramallah, Palestine (de facto) *
Riyadh, Saudi Arabia
Sana'a, Yemen
Stepanakert, Artsakh *
Sukhumi, Abkhazia *
Tbilisi, Georgia
Tehran, Iran
Tskhinvali, South Ossetia *
Yerevan, Armenia
You can also attemp our quiz to test your knowledge about Asia facts for kids.