Today we learn about different types of sharks, which are full of surprising and fascinating facts.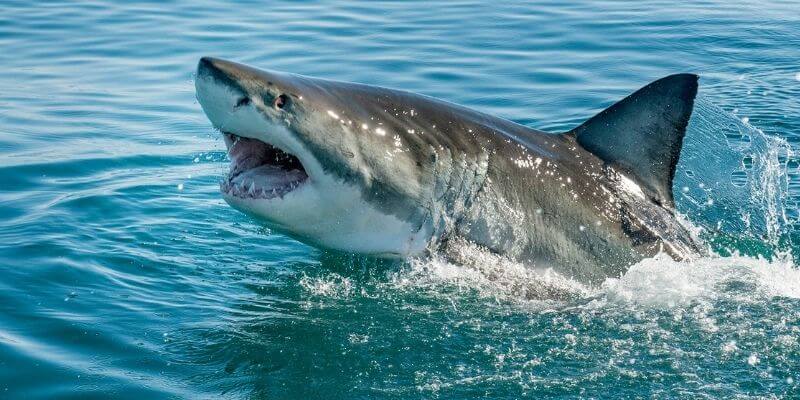 There are more than 450 types of sharks found in the oceans around the world. Did you know, Sharks are older than trees? Yes! It is true. The shark has existed for more than 400 million years, while the oldest tree lived about 350 million years ago.
Let's dive in the ocean and take a closer look at the 10 MOST POPULAR TYPES of SHARKS.
Angel sharks are an unusual type of shark that was once common throughout the subtropical waters of Western Europe and Northern Africa. There are 23 species of angel sharks that differ in size, color, and type of habitat.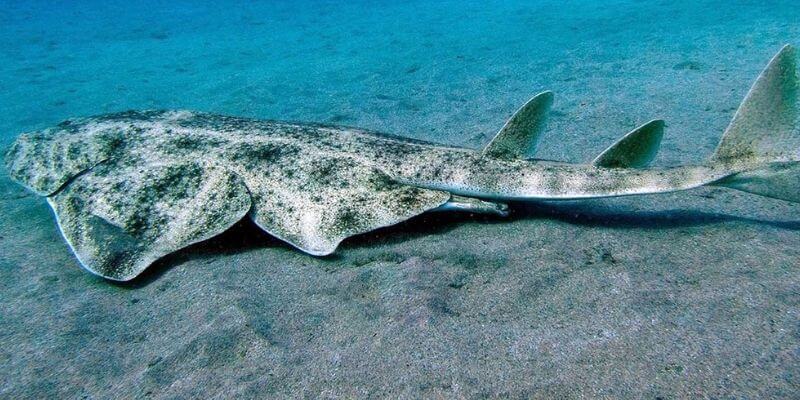 ➤ Their flattened bodies and broad pectoral fins make them look similar to rays.
➤ Angel sharks have their eyes on the top of their heads, which they use to see their prey.
➤ They have FIVE pairs of gill slits located on the sides of their heads instead of underneath.
➤ Unfortunately, overfishing has driven the angelshark close to extinction. The IUCN lists the angel shark as critically endangered.
The basking shark, also known as the Cetorhinus maximus, is the world's second-largest types of sharks.
Basking sharks can often be seen swimming slowly close to the surface of the water. It is named "basking shark" because when it swims, it looks as if it is "basking" in the sun while it swims and collects food.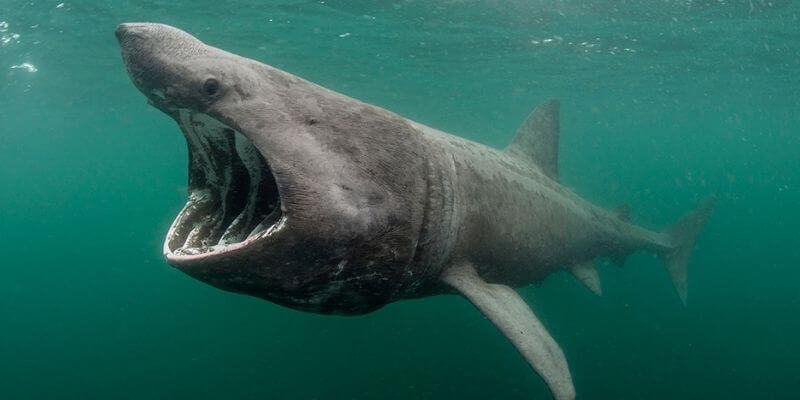 ➤ They can grow up to 40 feet long and weigh up to 7 tons.
➤ The main diet of this type of shark is PLANKTON. Do you know how this shark separates plankton from the water? Read this.
➤ It is estimated that the population of basking sharks has declined by up to 80% in the past 60 years due to overfishing.
➤Tiger shark, also known as SEA TIGER is the fourth largest type of shark after whale shark, the basking shark and the great white shark.
➤These types of sharks are an aggressive predator and are found mostly in tropical and warm waters.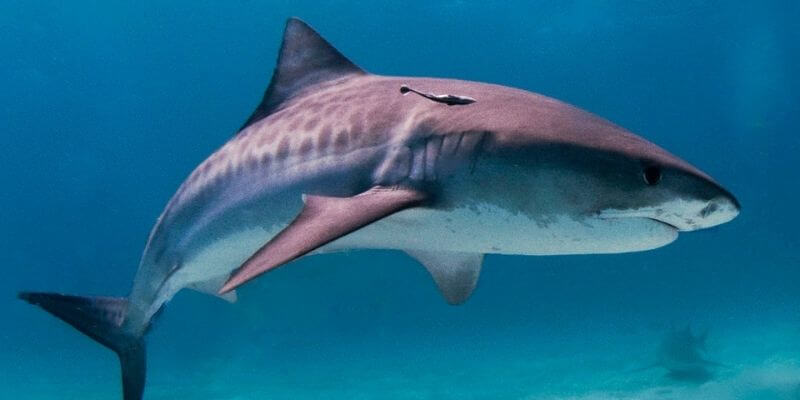 ➤They can grow up to 18 feet (5.5 m) long and can weigh around 1,800 pounds or 800 kilograms.
➤Tiger Sharks have six senses, these include; sight, touch, smell, taste, hearing, and electroreception.
➤The whale shark is the largest shark, and also the biggest fish species in the world. It is the only member of the Rhinocodontidae family.
➤Whale sharks are found in warm waters in the Pacific, Atlantic, and Indian Oceans.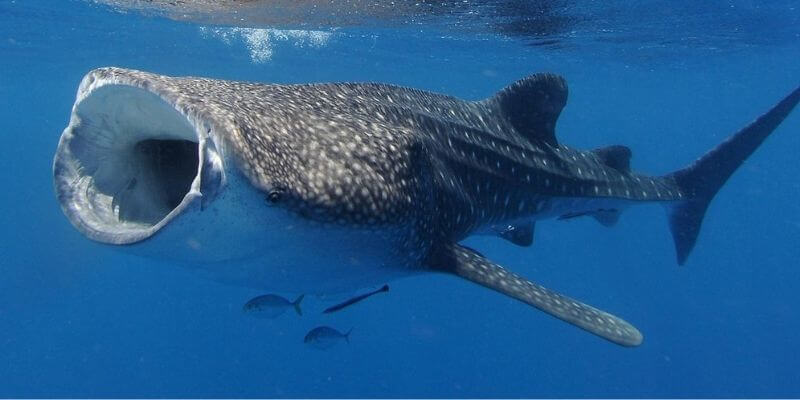 ➤A whale shark's mouth is about 5 feet wide (1.5 m). They have 4000 small, pointed teeth arranged in 350 rows.
➤It is estimated that whale sharks may have a lifespan of 100 to 150 years.
➤ Did you know? like human fingerprints, each whale shark has a unique pattern from which they can be easily identified.
➤Bull shark is a type of shark known by several different names depending on its whereabouts: Zambezi Shark, Nicaragua Shark, or Ganges River Shark.
➤It is one of 43 shark species that can live in both seawater and freshwater.
➤ This shark has been nicknamed "The Pit Bull of the Sea'' because of its aggressive behavior. According to the International Shark Attack File, it is the third species with most attacks on humans, first two are the great white shark and the tiger shark.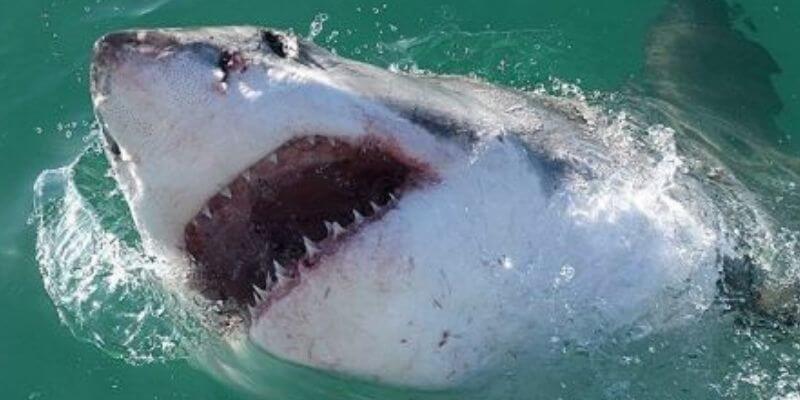 ➤Bull sharks derive their name from their short, blunt snout as well as their highly aggressive temperament.
➤Adults Bull sharks can grow upto 11 feet (3.5 meters) long and weigh approximately 300 kilograms (660 pounds).
➤These are common sharks found in warm, shallow, and often murky waters close to shore.
➤ Bull sharks have up to 50 rows of teeth with 7 teeth in each row.
➤ Bull sharks typically live for 12 to 16 years, but a bull shark in captivity was recorded to live up to 30 years.
➤The great white shark can grow up to 4.5 m (15 ft.) in length and weigh up to 2250 kg (5000 lb.).
➤Their sense of smell is very sensitive, which help them to detect the prey at a great distance.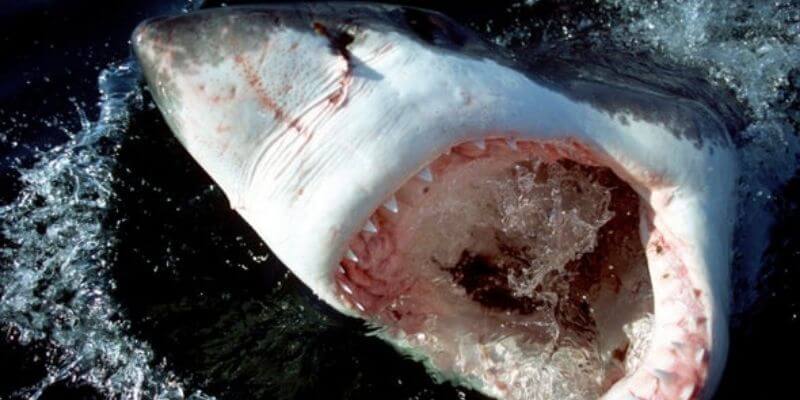 ➤These types of sharks are very curious and often take their heads out of the water to see what is happening. This behavior of the great white shark is known as spyhopping.
➤ South Africa was the first country who initiated to protect great whites. They use colorful flags for shark warnings.
➤ Here's what the different colours mean (source):
GREEN: Spotting conditions are good and no sharks have been spotted.
BLACK: No sharks have been spotted, but visibility is poor.
RED: Be on alert, a shark was spotted nearby or recently.
WHITE: A shark has been spotted at the beach, leave the water. (A siren will sound too).

➤Hammerhead sharks are the weirdest type of sharks. Hammerhead sharks belong to the Sphyrnidae family.
➤There are 9 different species of Hammerheads:
Winghead Shark
Scalloped Bonnethead
Whitefin Hammerhead
Scalloped Hammerhead
Scoophead
Great Hammerhead
Bonnethead
Smalleye Hammerhead
Smooth Hammerhead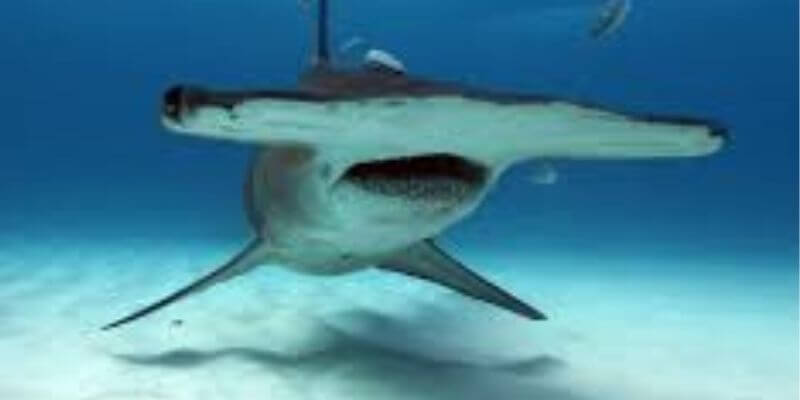 ➤The Great Hammerhead Sharks are the largest of them and can grow up to 6 meters in length (20ft) and weigh 170 kilograms (600 pounds).
➤ They mostly feed on stingrays, octopus, crabs, shrimp, squid, krill, lobsters and barnacles.
➤ Their oddly-shaped heads give them a wide visual range. In fact they can see up and down at the same time.
➤ A female hammerhead can give birth to up to 50 babies at once.
➤ The lifespan for most Hammerheads is between 25 and 35 years.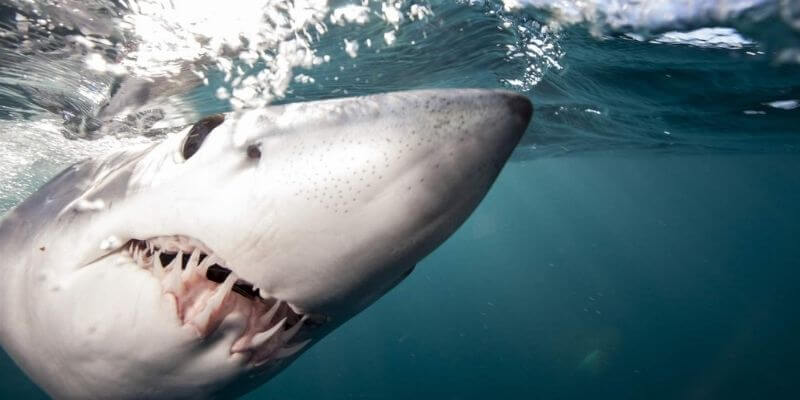 ➤ The Shortfin Mako sharks are thought to be the fastest of all types of sharks, as they can swim up to 32 km/h (20 mph).
➤ Their unique appearance makes them one of the most intriguing and beautiful sharks in existence.
➤ Shortfin mako sharks can grow up to 13 feet in length and weigh about 1,220 pounds.
➤ Most interestingly, before their attack, Shortfin makos swim in figure-eight patterns and approach their prey with their mouths open.
➤ Shortfin mako sharks can be found in temperate and tropical waters in the Atlantic, Pacific, and Indian oceans and the Mediterranean Sea.
➤ Did you know? Shortfin Makos are highly migratory and can travel across entire oceans.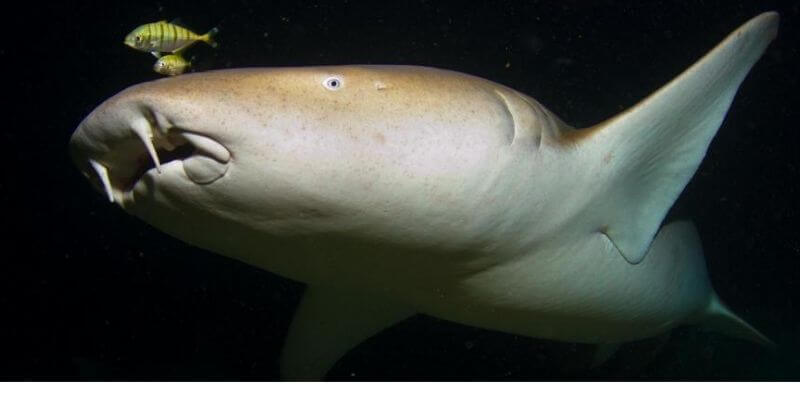 ➤ The scientific name of the nurse shark is Ginglymostoma cirratum. This name is a combination of Greek and Latin, meaning "curled, hinged mouth".
➤ They are also known as the "couch potato of the shark world," as this type of shark leads a sedentary life.
➤ Nurse sharks are found in the warm, shallow waters of the western Atlantic and eastern Pacific oceans.
➤ Nurse sharks use a specific method to breathe called Buccal Pumping.
By using this method, they can get oxygen supply to the gills without needing to swim anywhere.
➤ They have two tiny knobs located on their faces called Barbels that contain taste buds.
➤ This type of shark is a nocturnal animal. It rests during the day in large groups of about 40 sharks and becomes active at night to hunt.
➤ Nurse sharks typically live for 25 years..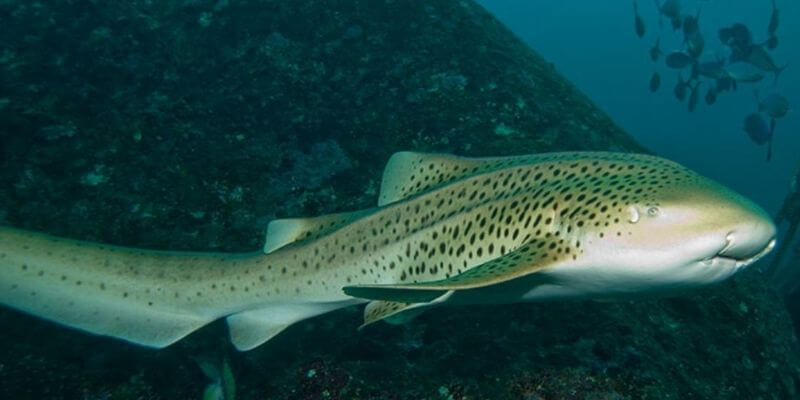 ➤ The Zebra Shark, also known as the Leopard Shark or Stegostoma Fasciatum.
➤ Its body has very distinctive ridges and spots. Young zebra sharks have stripes on their skin that resemble "zebras". But as soon they become adults, their skin becomes more speckled which resembles a "leopard".
➤ They can usually be found near shallow coral reefs in the tropical waters of the western Pacific and Indian oceans.
➤ These types of sharks are included in the group of carpet sharks because of their intense patterns that look like a carpet.
Apart from these popular types of sharks mentioned above, here are few more popular types of sharks are BLACKTIP REEF SHARK, BLACKTIP SHARK, BLUE SHARK, COOKIECUTTER SHARK, GOBLIN SHARK, GREAT WHITE SHARK, PORT JACKSON SHARK, SANDTIGER SHARK, SPINY DOGFISH SHARK, THRESHER SHARK, WHITE TIP REEF SHARK, WOBBEGONG SHARK.